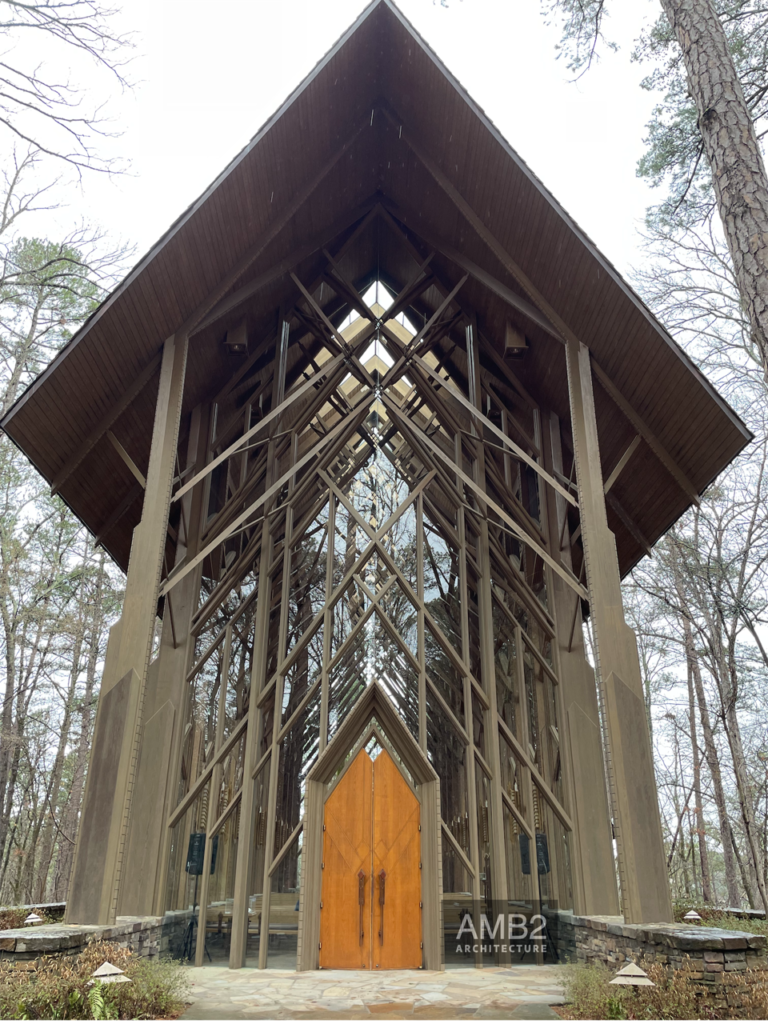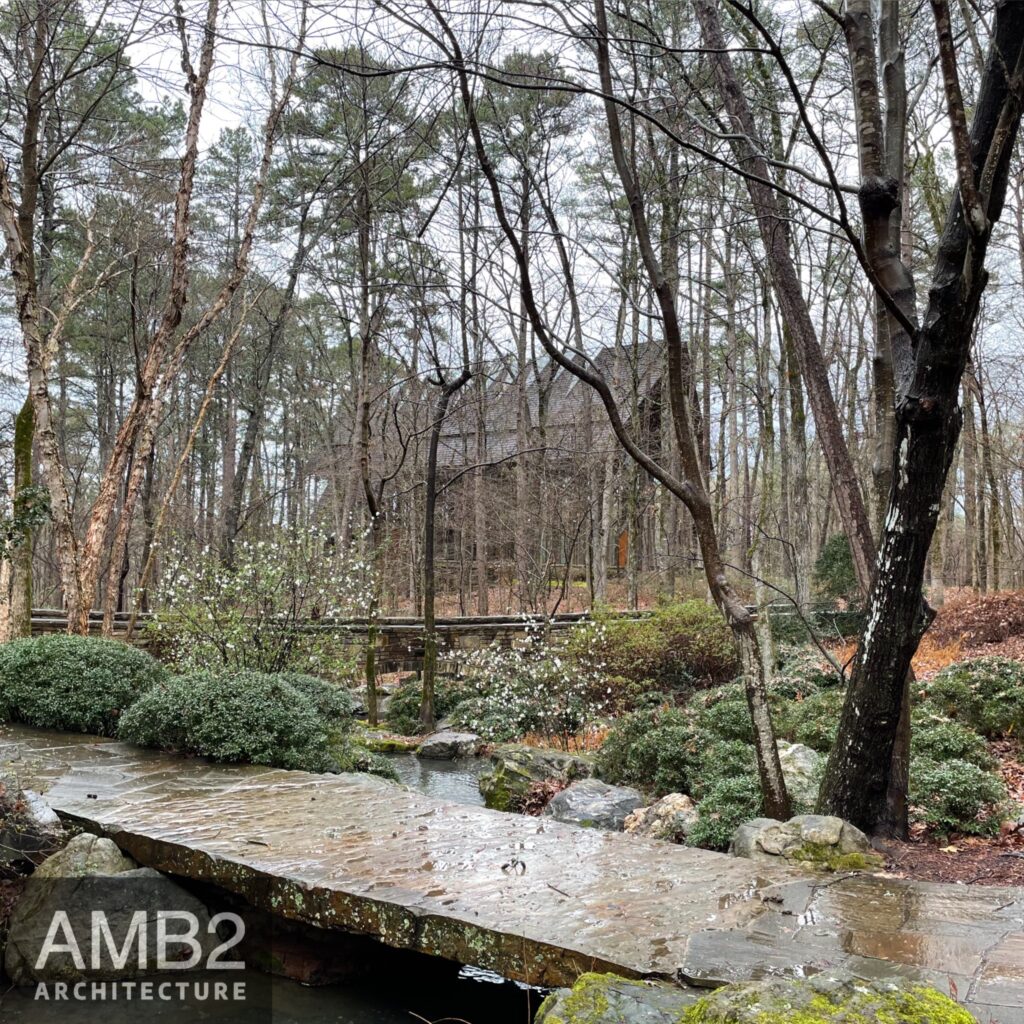 We arrived on a surprisingly warm February day at the Garvan Woodland Gardens at the University of Arkansas, in Hot Springs, Arkansas. Beyond the stone railing there was a paved path leading us towards towards the main attraction. Despite being cloudy and having arrived at the tail end of a rain shower, we could faintly see the silhouette beyond the trees. It was the Anthony Chapel.
E. Fay Jones designed this glass masterpieces with the help of his partner Maurice Jennings. Jones also created two earlier chapels in his home state. From my studies I recalled he was an apprentice of Frank Lloyd Wright. He too respected and was inspired by nature and the site's surroundings. It is truly evident in his choice and use of materials – pine columns and trusses, flagstone floors, glass – that Jones had selected focusing with their strength of materials. The series of trusses that sore nearly 60' above, interlock and cross one another reminding me of the surrounding canopy of trees. Glass is seamlessly set between the crafted structural skeleton still giving us ample opportunity to enjoy and still experience the landscape beyond, including the view of the Ouachita River beyond. Every detailed was discerned, including the mechanical system that are hidden in the base of the walls.
The sense of tranquility and the seamless transition from inside to outside are captivating. The sounds of the birds, the last rain drops from the passing storm and waterfall beyond made it even more magical and inspiring. As we ventured through the main entrance of gardens a security guard who obviously enjoyed his place of work spoke of the chapel, including its beauty lite up at night. As I reflected on the lighting I could see how the glow in the evenings emerging below its steep roof line would be an amazing sight.
What a stunning piece of craftsmanship in the midst of nature designed by an Architect and crafted by others who realized the significance of the details and believed in the beauty of the design! Jones didn't follow the latest architectural trends but instead focused on developing his own aesthetics and responding to the surrounding site.
Ana Borden, Architect
Principal Architect, AMB2 Architecture
Copyrighted
Published February 25, 2023