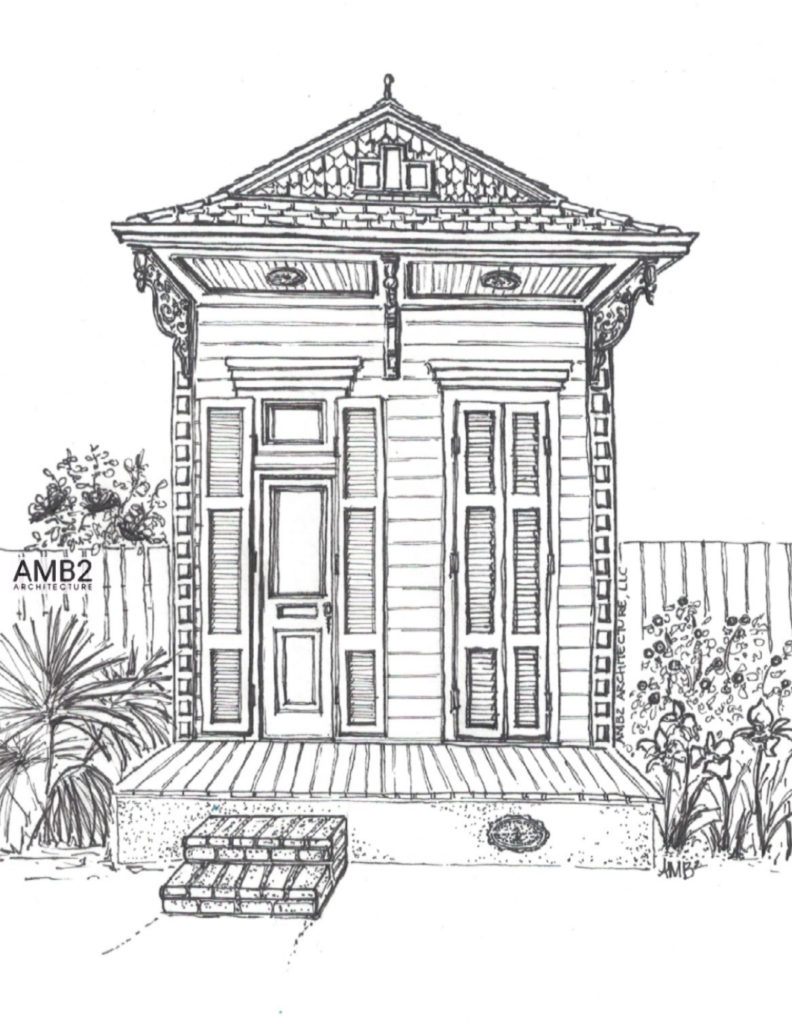 Future NOLA Architect Coloring Sheet
Shotgun Homes are considered the most well known and prevalent buildings constructed in New Orleans between 1830s-1950s. Their design responded to the hot and humid climate of the area, as well as the materials and technology available during its time. This single shotgun has a shuttered front door and window, a hipped overhang protects the front entrance in front of a gabled roof. A single shotgun's width equals the width of a room, and was three to five rooms deep.
Notice the native landscaping: Louisiana Irises, Button Bush, Dwarf Palmetto and the Sweet Bay Magnolia
Email [email protected] your colored sheets to be shared on the Facebook page!